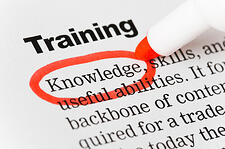 In talks at a recent Driver's meeting, I got to thinking about how much the products that companies in our industry handle have changed over the years, and just how important it is to make sure that everyone in the company is up to speed with those changes and what those changes mean for them, whether they work as a driver, warehouse worker, or customer service rep.
Whether your fleet has expanded into diesel delivery in response to regulatory changes for generators, your state is going to ultra low heat, your company has moved into biofuels/bioheat or ethanol gasoline, or your fleet is now using DEF, it's critically important that your operations and safety teams look at different product properties, risks, and differences.
It's important because not only do you need to train your drivers on placard changes and different loading procedures at both the truck and terminal levels, but you also need to train service techs and warehouse or supply personnel. Beyond that, it's also important to train sales and customer service, which sometimes gets forgotten in the chaos of adapting to new products or regulations.
For example, we all experienced the biofuels learning curve with solvent properties dissolving gaskets quickly, and filters needing to be replaced more often. If your company is supplying BioHeat, it's important to let your service techs and customers know about increased filter change intervals. Warehouse personnel should know to keep an eye on and ensure proper hoses and gaskets are being used to avoid leaks, corrosion, and safety issues. Station customers should be aware of micron requirements for biodiesel filters. Customer Service reps and Sales teams should be informed enough on the product specs and specifics to answer customers questions on safe handling as well.
If your company fleet has moved into using DEF, it's important to not only train drivers using the fluid in their own trucks, but if you store it in bulk at your facility, service and warehouse personnel should understand how to store it properly and what problems can arise from non-closed systems or non compliant metal pumps gaskets or fittings, etc. This is critical to ensuring you don't contaminate your fleet (or a customer fleet if you deliver). It's also important to train sales and customer service on these same items, even though they don't handle the product themselves, it's a huge positive for your company to have customers know that they can call anyone at your organization and get the information they need to make sure they too are handling the product safely and properly.
Environmental risks and proper response for spills or leaks of products is important for all personnel as well – not just drivers. The entire staff needs to be aware on what is risky to their health, what's an emergency, what the protocol is for spills or leaks, etc. not only is this important for your liability but more importantly your staff safety, and the safety of your customers.
I thought it would be a good idea to run through different product handling needs and changes in more detail in future updates – what types of product changes have affected your company and the way you train staff to handle and deliver products?
Read More