The Carolina's are bracing for a potentially "once in a lifetime" strength Hurricane and evacuations are already underway. Hurricane Florence is expected to make landfall Friday at a category 4, with the preceding rain & storm surge expected to begin early Thursday.
This is the current projected map (courtesy of googlemaps), although the storm may shift substantially any time prior to landfall. You can track live on CNN.com.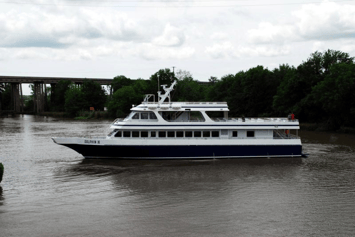 On the markets side, there are obviously concerns about supply disruptions. At the moment pipelines are running but there are anticipated planned outages in affected areas over the next several days.
Tuesday saw refined products jump across the board, including an over 5 cent leap on RBOB.
At Tuesdays close we were $2.2520 (+0342) on ULSD, $2.0142 (+.0550) RBOB, and $69.25 Crude.
This morning we are seeing modest gains thus far. The API is projecting draws, but we will have to wait and see if the EIA data backs that up.
Obviously, changes in hurricane direction and severity will have impacts, we will update you on relevant changes as we get them.
Stay safe out there!
Read More