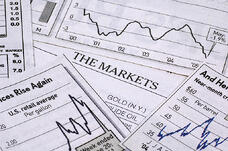 Today saw oil prices have the biggest one day rally of 2017 thus far, with WTI Crude surging up 3.3% ($1.55) to settle out at $47.89/bbl. Likewise, refined products surged, with ULSD jumping over 5 cents (+.0516) to 1.5685, and gasoline jumped +.0394 to settle at 1.5962.
So whats going on?
On the global news front, at an OPEC gathering in Russia on Monday, Saudi Arabia pledged to cut Crude exports beginning in August, and Nigeria stated it will cap its production at 1.8 million barrels per day. (WTI closed out up 1.3% at $46.34 on the day Monday immediately following the news. ULSD settled up as well but by a mere 17 points to $1.5169, while gasoline dropped 65 points to close out at $1.5568.)
An important note pointed out by Market Watch regarding the OPEC news, however - its not unusual for the Saudis to drop exports this time of year, and the "cuts" promised by Nigeria are actually at levels higher than they are producing at the moment (they will cap at 1.8mmb and they are currently producing 1.6mmb) so its likely that this news was another somewhat nothing-to-it story out of OPEC that caused a (presumably temporary) jump on the NYMEX, as most OPEC meetings seem to do.
Today was likely impacted more from domestic news and forecasts than the OPEC news of yesterday. Cuts are looming in the Oil & Gas sector in the U.S., which signals an oncoming slow down in domestic output. Anadarko, one the nations leading oil & gas exploration companies cut investment guidance by $300 million for 2017 after posting losses for the second quarter of over $415 million, or roughly twice estimates. Add this to Halliburton's forecasts for flat to declining rig counts, and projected crude draws on this weeks EIA reporting and you had the perfect storm in place for todays rally.
Read More