Why Use Calcium Sulfonate Greases? - Doug's Tip of the Month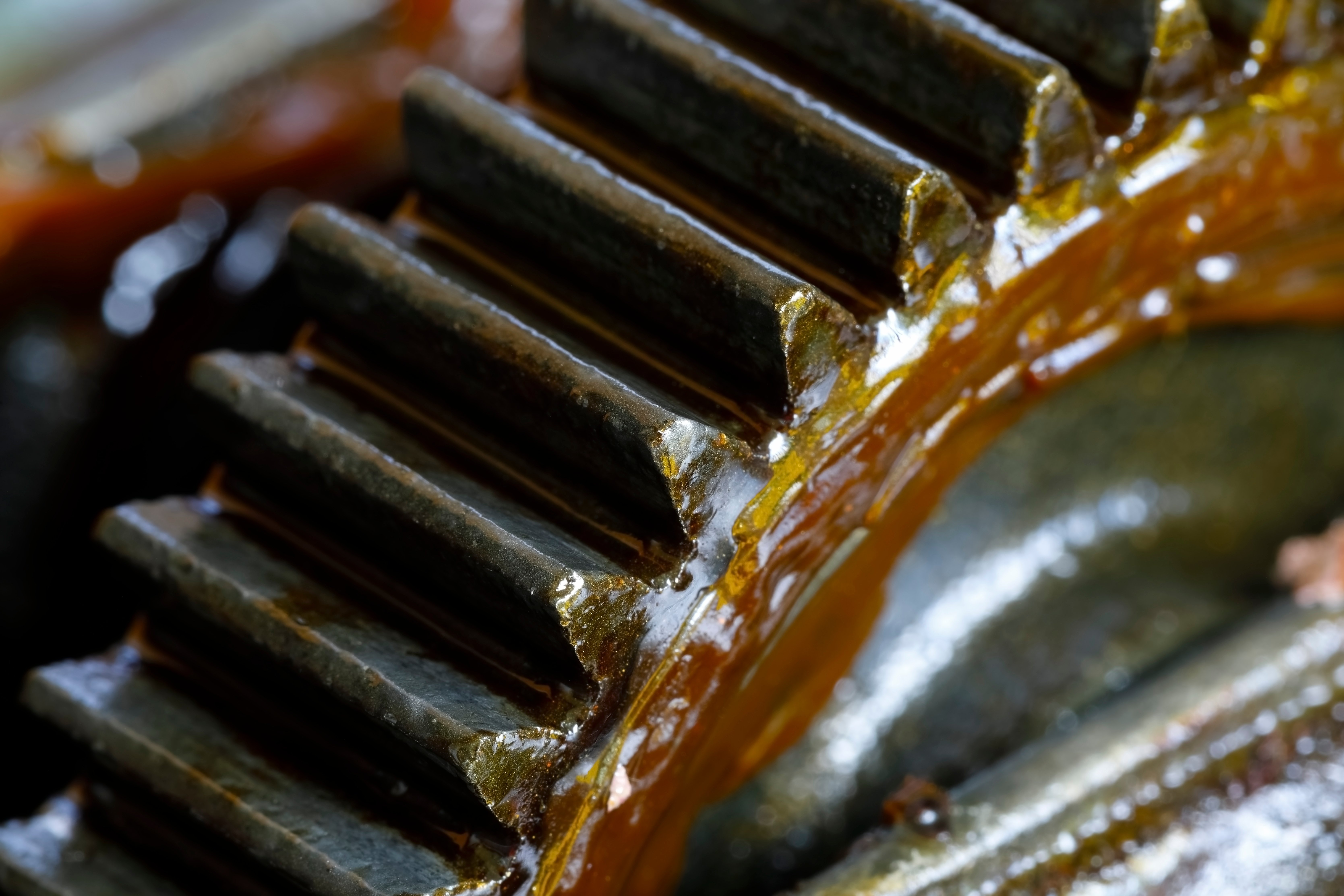 Calcium Sulphonate Complex (CaS) greases do not function like other greases. In most greases, the thickener releases the base oil to provide elastohydrodynamic lubrication in a bearing load zone. A Calcium Sulphonate (CaS) thickener is more like a gel. The base oil and gelled CaS thickener form a permanent emulsion.
A well formulated CaS grease maintains the emulsified state, and the entire combination of thickener and base oil pass through the bearing load zone. If the emulsion should break and the base oil bleed from the thickener, the CaS thickener left behind would still lubricate.
The use of higher base oil viscosities to enhance wear protection is applicable to other thickeners, not CaS. Increasing base oil viscosity can actually reduce the natural wear protection from a CaS thickener and may create the necessity to add molybdenum di-sulfide (Moly) additives to compensate for the reduction in wear protection. Base oil viscosity does have an impact on the NLGI grade of grease and will affect temperature range.
CaS thickeners are surface active (have a polarity) and provide primary corrosion protection, water washout resistance, and oxidation stability. Water Washout resistance is achieved from the CaS thickener's ability to hold water in a tight emulsion and thus keep the water away from metal components. In turn, this will help to prevent corrosion due to the presence of water in the grease. CaS greases are often used in long term or for life service applications due to its inherent oxidation stability.
Where the base oils in other grease thickeners do the work, in a Calcium Sulphonate (CaS), it is the thickener that does the work.