Tank Monitoring Takes the Headache out of Fuel Management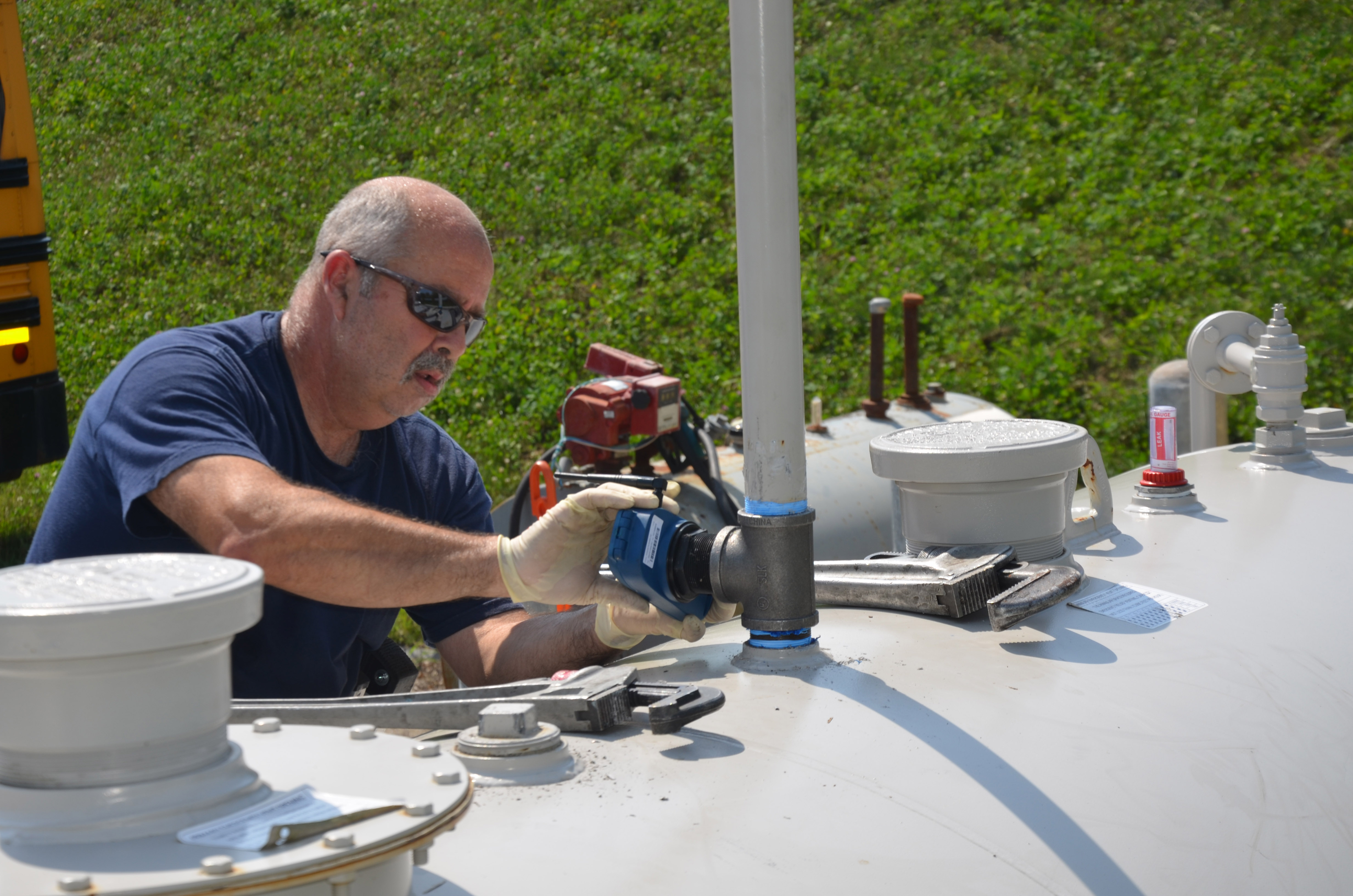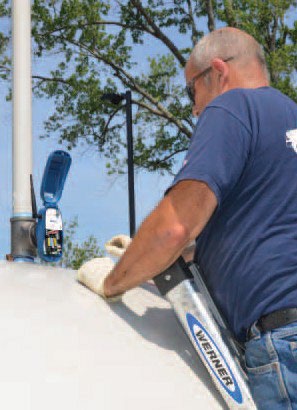 Tank monitors are one of the best ways to simplify all the parts of your operation that rely on fuel, DEF, or bulk lubricants. With monitors, you eliminate runouts and streamline the ordering process. You can also maximize deliveries, which allows fewer interruptions to your business.
In addition to using monitors at our customers' sites, we use them ourselves at our facilities to monitor our levels in bulk tanks, which allows us to maximize orders from our suppliers and minimize shop interruptions – just like it does for our customers.
We monitor a typical customer tank twice a day, so morning and night dispatchers review levels as they update, which ensures we have accurate information on volume and the trajectory of use so we can determine when to bring what products. Some tanks have very variable use (like say at a marina where demand fluctuates wildly) and this lets us make sure we get there ahead of any critical low volumes, and it also lets the manager on site focus on his customers instead of monitoring his fuel levels all day. Monitors also let us take a quick look at volumes in the field ahead of storms, anticipated outages, or other factors so we are able to top off where necessary and preempt a lot of headaches for everyone involved down the line.
The monitors are visible online on a secure, password protected site to both ourselves and the customer, from virtually anywhere. So just like we can get ahead of anticipated problems, customers on site can get ahead of upcoming vacations, outages, or just get some visibility into usage patterns that can better help them manage their operations over time.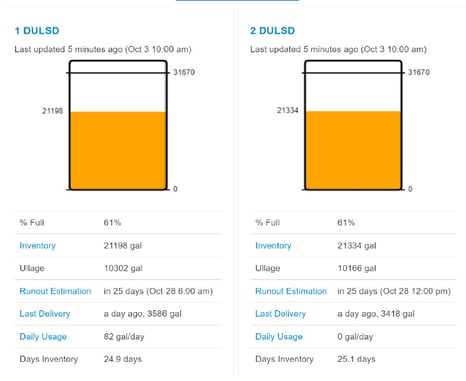 It's not just for fuel either – DEF and lubricants are also able to be fitted with monitors. Monitors can eliminate the need to stick tanks, track daily volumes, call for orders, or be physically on site to determine an upcoming fuel or lubricant need. One less worry.
We wrote an article for Oil & Energy magazine this past month that goes a little more into the details of tank monitoring – how the reporting works, what tanks make sense for monitoring, etc. You can read that article in its entirety here: Real-Time Tank Data Drives Better Fuel Management