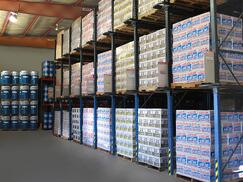 Because this is an issue we come across frequently, we thought it was worth revisiting.
If you buy motor oil, you probably get frustrated sometimes with all the specifications and constant updates to product info... "Do I need a CI-4 a CJ-4 -whats the difference anyways? I know I need 15w40, but why? What is that anyways? Why do I need GF5 now, what's wrong with GF4?"
API stands for American Petroleum Institute, a "national trade group representing all aspects of the oil and gas industries" according to their website .(As an aside their website www.api.org is a great resource for learning about current issues in energy and their impact). Anyway, API certifies that oils meet the requirements set forth by vehicle manufacturers through testing and sampling, etc.
You should ALWAYS DEMAND API Certified product!
The specific symbols and letters on API specs can be a little confusing, so I thought I'd link up a pretty good guide that gives an overview of what info you need to look for and what it means. You can get the guide online from the API here : "Which Oil is Right for You?"