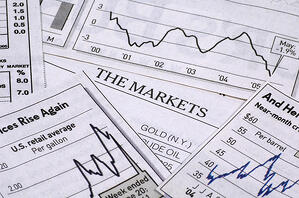 First the usual news - US Crude Supplies once again dropped (to 386.9 million) and more importantly perhaps, Cushing levels dropped again as well. Cushing stocks are down 49% since the Keystone's lower leg started moving its supply to Gulf Coast Refineries. WTI has been climbing steadily the past couple days, and some analysts are predicting WTI hits $105 soon. (Hopefully not!) We also saw gasoline and ULSD up between 0.6-0.9% throughout the day with the intraday high for gasoline hitting 3.0021 and ULSD's intraday high hitting 2.9027.
Brent was up as well on production announcements from OPEC, and an Al Qaeda affiliated group's seizure of the city of Mozul in Iraq. OPEC kept their production target the same, despite the growing fighting. The obvious concern with Iraq is that increased fighting will further disrupt supply. Currently, all exports from the country (a little over 3 million barrels per day) have to go by tanker through the Persian Gulf - the main pipeline that runs from Kirkuk to Turkey has been closed since March. The capture of Mozul and the uptick in violence in the area has caused repairs to the pipeline to be suspended completely at this point. Further supply disruptions are basically a 50-50 proposition at this point, which is making the European markets understandably nervous, and pushing Brent prices up.
In Virginia, House Majority Leader Eric Cantor got blindsided by his Tea Party primary challenger in an upset that literally no one saw coming. Bloomberg News noted today that there is some serious concern among Wall Streeters, as Cantor was generally seen as an ally for them in the Republican party - supporting TARP and the Export-Import Bank, etc. Wall Street appears to be concerned about potential gridlock in Washington going forward if this primary is an indication of how November may shape up, especially given the debt ceiling issue looms large again in March. (Incidentally, gridlock in Washington is probably good news for the rest of us!) At any rate, between the political upset, and the World Bank revising growth expectations down (specifically for the US) stocks drew back, with utility, industrial and financial stocks the most impacted.
Read More