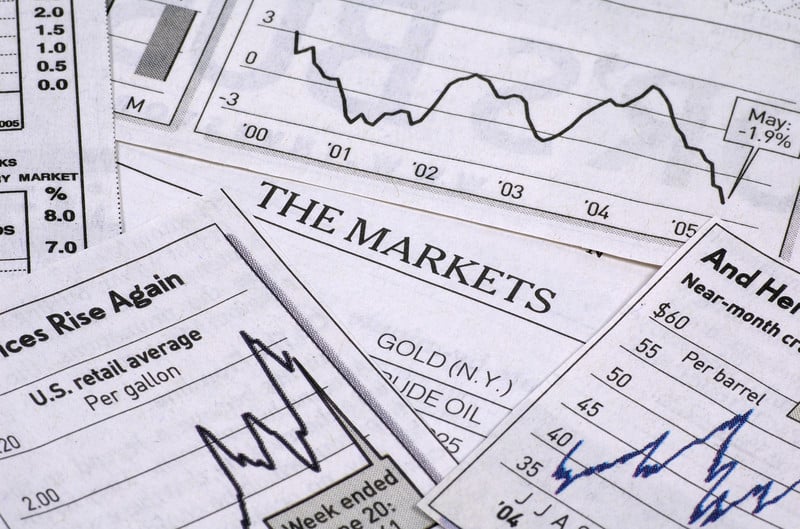 Stocks tumbled triple digits Thursday on a weak jobs report. The S&P 500 and Dow both erased all gains made for the month of July, and todays slides will put July solidly in the negative for the month.
Initial jobless claims spiked last week to 302,000 (up 23,000) over last week - last week being a 14 year low. Continuing claims jumped up by over 30,000 as well, indicating that the economy is still very much wounded, despite some other positive data last week (home sales, CPI, etc). US employment cost ticked up sharply as well (up 0.7 - the highest upswing in since 2008) due primarily to higher health insurance benefit costs per employee (read: Obamacare)
NYMEX continued down today as well, with September ULSD closing down 70 points to 2.8899, and RBOB closing down 0.0183 to 2.8311. Speculation is that with continued stable to increasing supply, the lack of demand means excess gallons so gas pricing is backing off (gasoline inventories were up 0.3MMbbls last week). Low demand/high supply concerns are obviously escalated with a dissapointing jobs report - a high number of initial and continuing unemployment recipients obviously does not bode well for consumer demand for gasoline.
Meanwhile on the Russia/Ukraine front the newer sanctions are starting to have an impact on US & UK Energy companies. Most companies have been business as usual in the region, even as the conflict rages on, but the more recent sanctions may technically preclude certain slated or ongoing projects from going forward at this time. BP, ExxonMobil and Total all have projects or proposed projects in Russia and its unclear what impact they may be dealt.