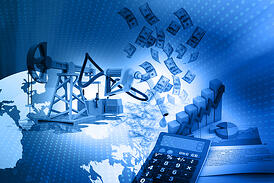 Thursday we saw ULSD settle out to erase most of Wednesdays drop - Wednesday it closed down -.0136 to 2.4586, and Thursday settled out at 2.4703 (+.0117). Gas not only erased Wednesday's 3 cent drop, but rebounded up +.0622 for the day to 2.2109. This morning, ULSD is trending up about a penny/penny and a half, while gas is hanging in the +.005 range, both having backed off earlier jumps.
So what's going on?
EIA stock reports came out Thursday (thanks to Columbus Day) and showed a build in Crude (+8.9 million barrels), a drop in gasoline (-4 million barrels) and distillates were down as well (-1.5 million barrels). CRUDE actually hit a 52 week low for a brief moment Thursday morning prior to the reports' release but ended up settling out at 82.70
With a decent stock report though, why is everything up when we've been on such a streak? Most likely culprit is the increasing tension slash standoff within OPEC. Historically, when prices dropped below a certain benchmark and started impacting the revenue of OPEC nations they could slow production output somewhat to stabilize.
But now with thee US becoming a major player in global supply, thing have gotten a little awkward. Its possible that normal rampdowns in output will no longer have the huge impacts on price they once did, given that these nations are now not essentially the only players making an impact.
However, a lot of analysts speculate that the reason OPEC is taking the giant hits to their nations' revenue without stalling production is an attempt to "find the bottom" and let supply run up to test what level American production can maintain in the face of dropping prices, especially given that the projected minimum level would be around $80 in order to still be profitable production from Shale.
Additionally, in comparison to OPEC operations, a lot of American projects are just that - projects - and in the face of falling revenue, its possible some of the higher cost, longer payout projects will stall out. However, given the remarkable jumps in efficiency from fracking to refinining we've seen domestically, it will be interesting to see where that level might actually be.
Given the weakness of the global economy, raising prices may be a tricky game with less return than anticpated as well, given the concurrent drop in demand. Saudi Arabia, who produces about a third of the OPEC output also looks motivated to maintain market share by any means necessary even at a short term loss in revenue. Specifically it appears motivated to maintain market share in the Asian teritorries - which will probably become even more relevant to them over the coming years, especially if the Alberta to St John pipeline project is approved which would open Canada up to export and become yet another global competitor on supply.